Mailissa for Microsoft Outlook
Your multi-function tool for efficient email processing
Mailissa is the Outlook add-in for simple e-mail storage in your business applications and for joint processing of e-mails in collective mailboxes.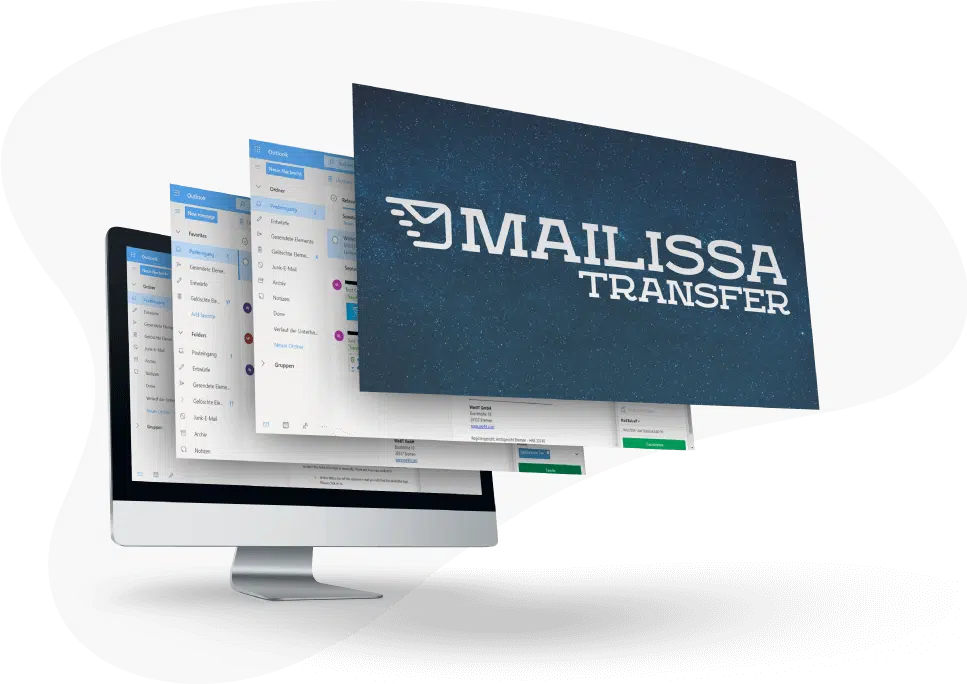 Mailissa Transfer
With Mailissa Transfer, you can transfer emails and attachments directly from Microsoft Outlook to any company tool. Without copy & paste, annoying searching and loss of information. And that in the client, browser and mobile.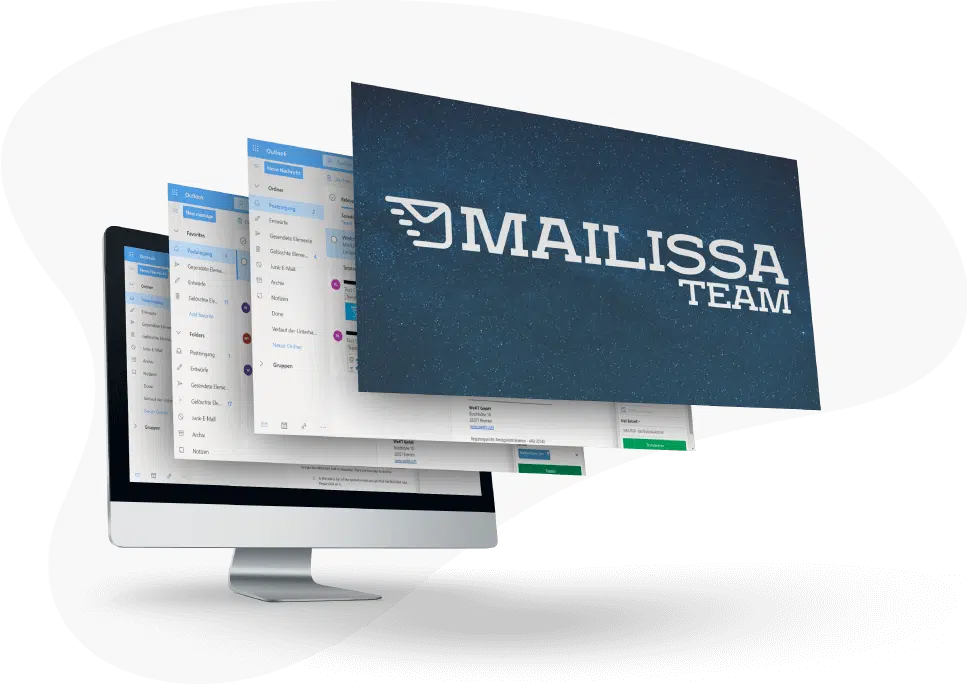 Mailissa Team
Share emails with your colleagues in group mailboxes. Assign incoming emails to the responsible person and keep track of the processing status and history. Or attach notes to your own emails.
Optimise your inbox into a functional workplace
Use our ready-made Mailissa products or build your own individual add-in functionality with Mailissa.
With Mailissa you can connect an infinite number of app integrations with Outlook. The only requirement is a REST API interface.
You can simply use Mailissa as a practical SaaS solution in the cloud. If desired, the Enterprise version can also be operated in your own infrastructure.
Use Mailissa when and where you want. Whether mobile, on the web or via the client – the functions of Mailissa are always available to you.
As a powerful Outlook add-in, Mailissa offers you many useful functions.
Your applications under one roof
Do you have apps that you and your team like to use? Here you will find your favourite tools that you can integrate with Mailissa.



















Connect your favorite tools withMicrosoft Outlook
14-day free trial | No credit card required
Get the most out of your Microsoft Outlook mailbox
Increased satisfaction with Microsoft Outlook through increased transparency in the group mailbox and easy management of data.
Reduced information loss through simple transfer from Microsoft Outlook to the correct business context.
More efficient mailboxes in Microsoft Outlook – through user-friendly dashboard and practical functions.
DSNcertified data protection compliance. Installation guide for data protection included.
Azure ISO 27001 Compliance Certification.
Germany based support by certified staff.
Ask us your questions in a non-binding & free inital consultation. We would be happy to show you the functions of Mailissa in detail and discuss whether and how Mailissa can help your company.
Achieve top performance with Mailissa
14-day free trial | No credit card required