Improve collaboration in Outlook group mailboxes
Keep track of your mailboxes with your team. Assign editors, set edit status and comment on your progress. This makes teamwork a breeze.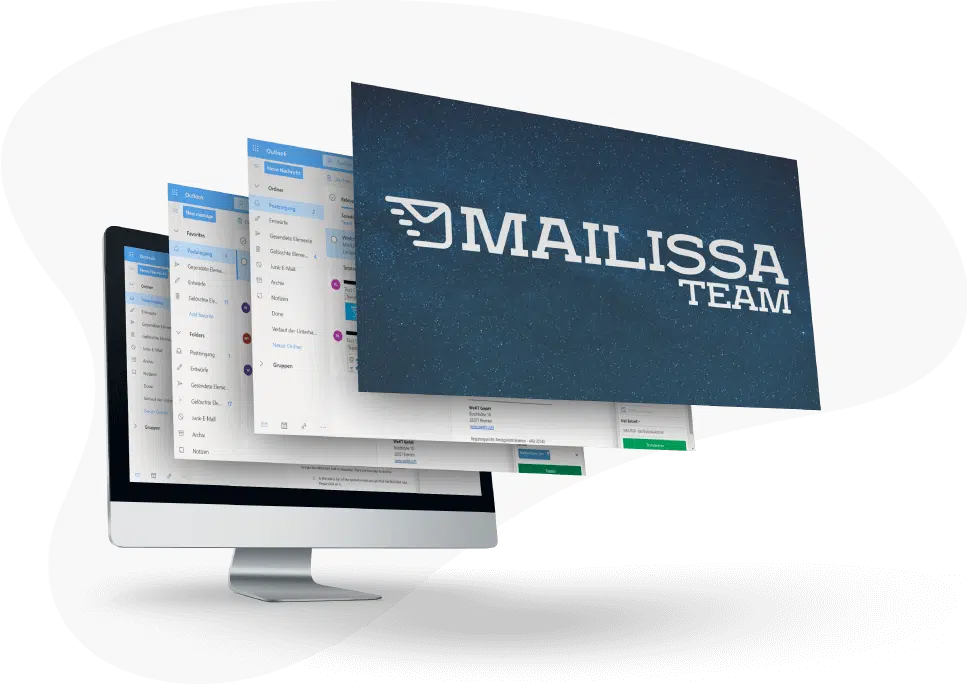 Work together in collective mailboxes
Leads, contact forms, support requests and the like – they all often end up in collective mailboxes with a multitude of responsible persons. As a team, you quickly lose track of which emails have been processed, what the processing status is or what has already been communicated with the customer. The Outlook add-in Mailissa Team helps you and your team to jointly process e-mails in group mailboxes. You can assign one or more agents to an e-mail in the mailbox. At the same time, you can provide the emails with a processing status and history. This way you achieve maximum transparency and clarity for all employees in the collective mailbox.
Improve digital collaboration in group mailboxes. Watch Mailissa Team in 100 seconds. Teamwork and collaborative processes in group mailboxes have never been easier.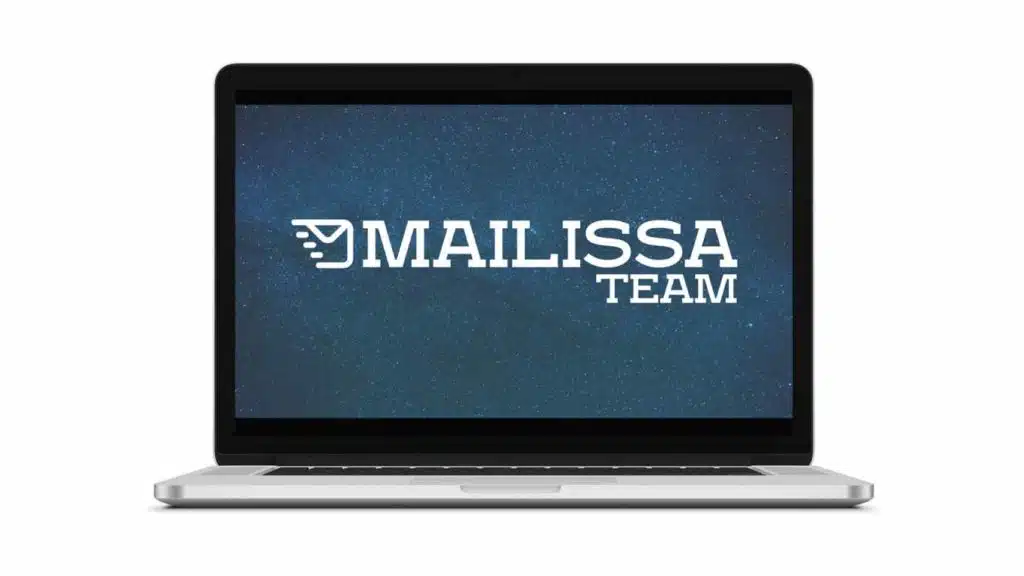 Assign Tasks & Set Processing Status
Whether a request from a new lead in the sales inbox or an open support ticket in customer service: Assign emails in the group mailbox directly to the responsible persons and track the progress of the processing.
Commenting & depositing information
The comment function allows you to add additional information to an email or task. This way you can provide your colleagues with all the necessary information or notes directly in Microsoft Outlook.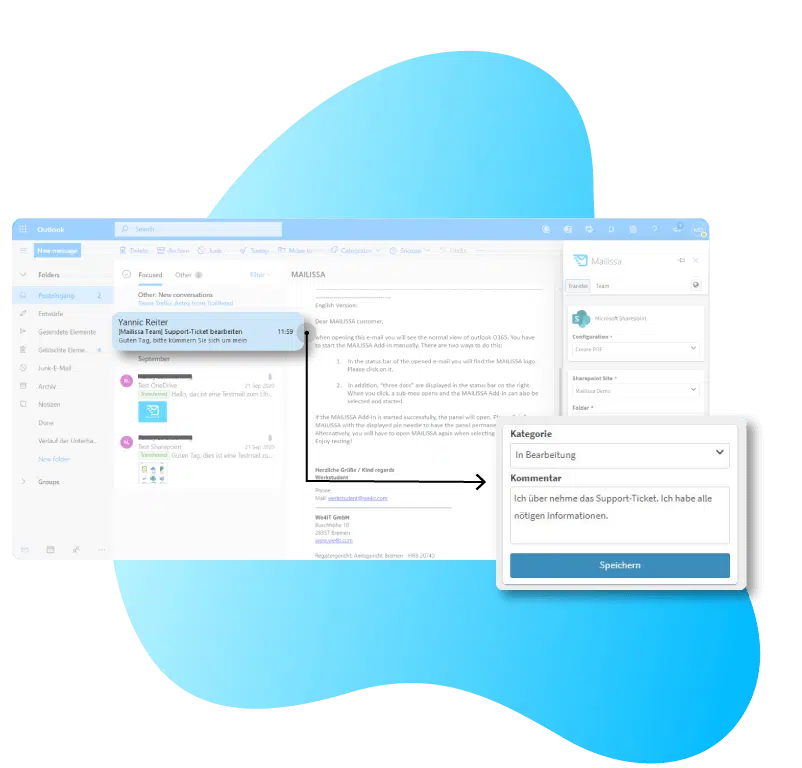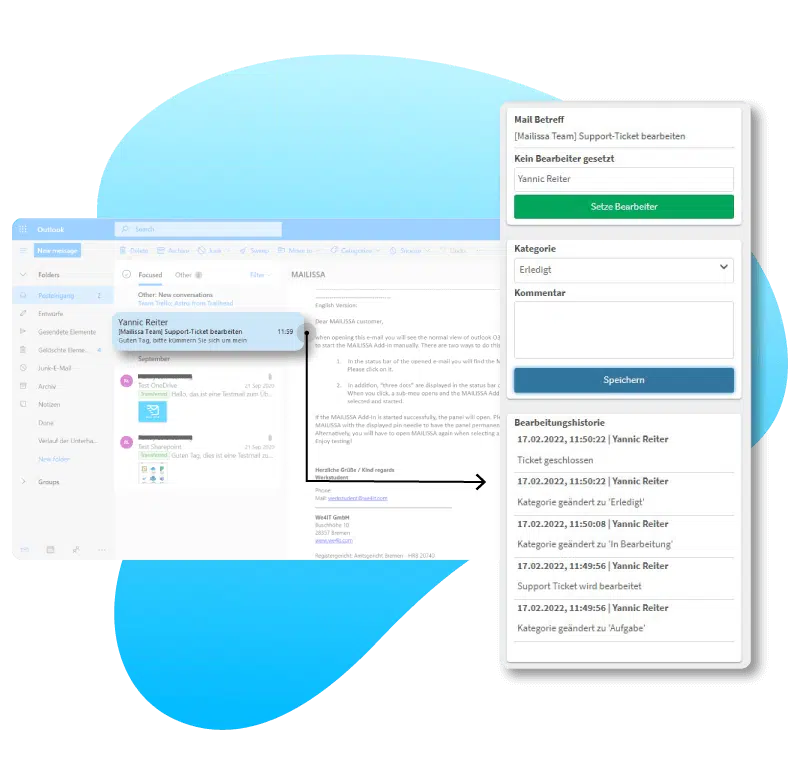 Thanks to the processing history, every team member is up to date when taking over the task. You can see who has already worked on the task and which steps have been carried out. All comments and further information are also displayed in the history.
It's easy to keep track of everything in your group mailbox with Mailissa Team. Filter and find information such as editing status, comments, responsible persons or categories in the hand turn.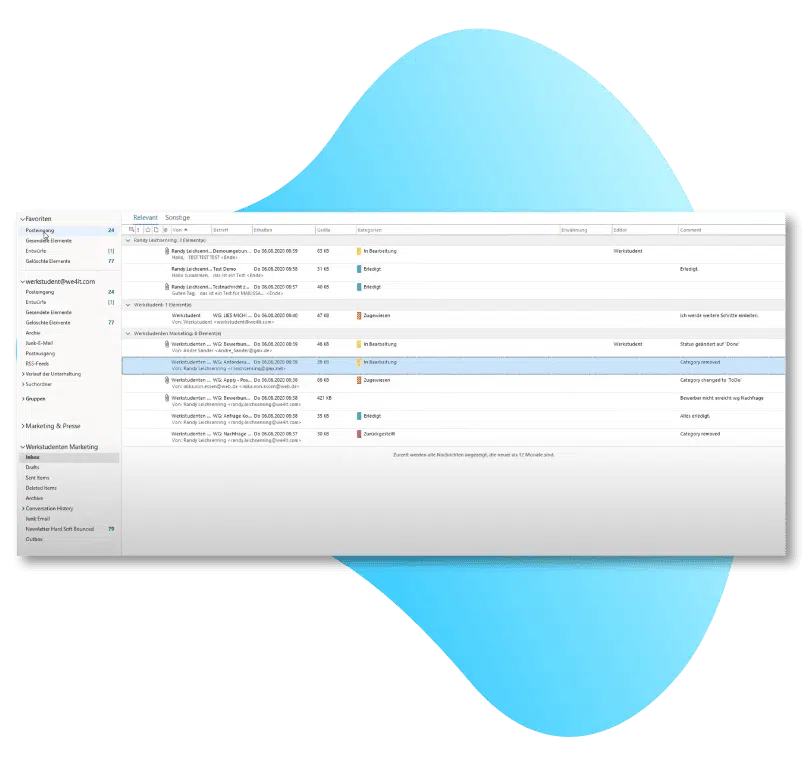 Do you want to know more?
Ask us your questions in a non-binding & free demo appointment. We would be happy to show you the functions of Mailissa in detail and discuss whether and how Mailissa can help your company.
14-day free trial| No credit card required