One Add-In. Lots of features.
With Mailissa's features, you gain valuable time in processing e-mails.
File documents, email attachments or messages in the relevant business context. With Mailissa Transfer, you can classify emails and documents precisely, provide them with appropriate metadata and file them in the desired target application without leaving Microsoft Outlook.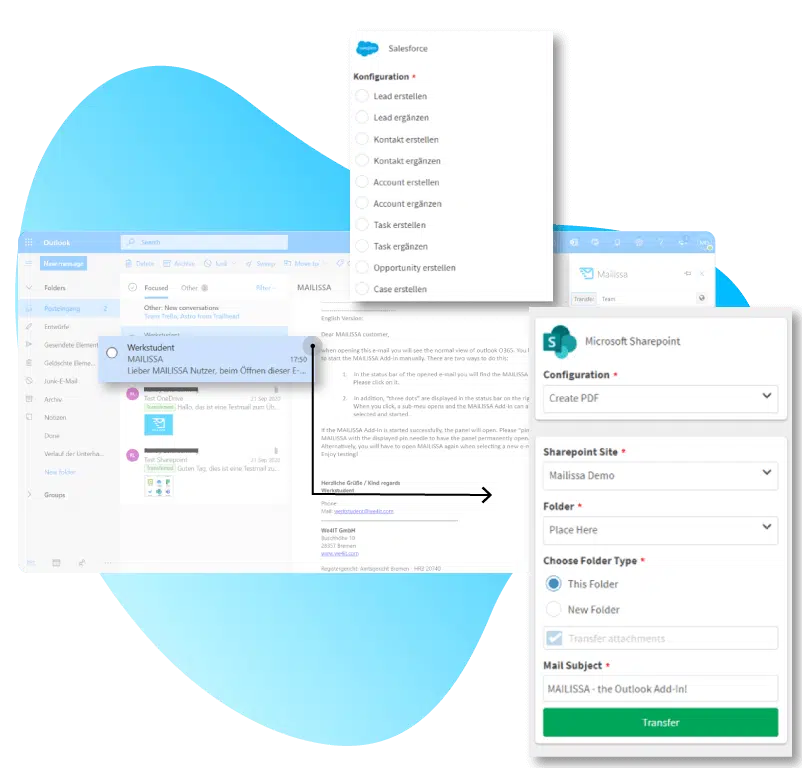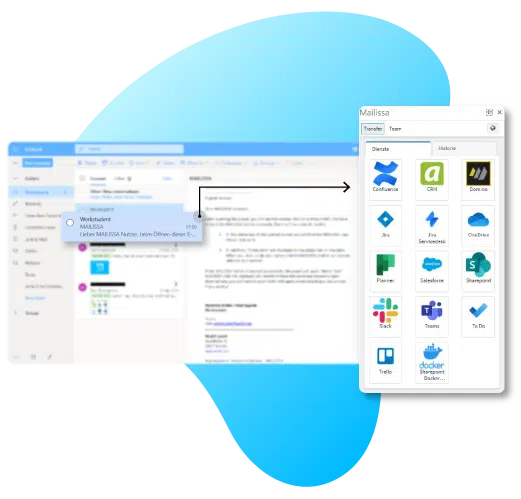 Connect all your business applications to Outlook with Mailissa. Whether Microsoft SharePoint or Teams, Slack, Trello, HCL Domino or Salesforce – in principle, you can connect almost any business application with Outlook through Mailissa Transfer. In addition, we already offer you many ready-made integrations.
Manage all functions and applications for your employees via the central administration portal. This allows you to control on user and group level which functions are available to an employee in Outlook. And all this in real time and without having to make any changes to the Outlook client. This is how clever add-in management works without large rollouts.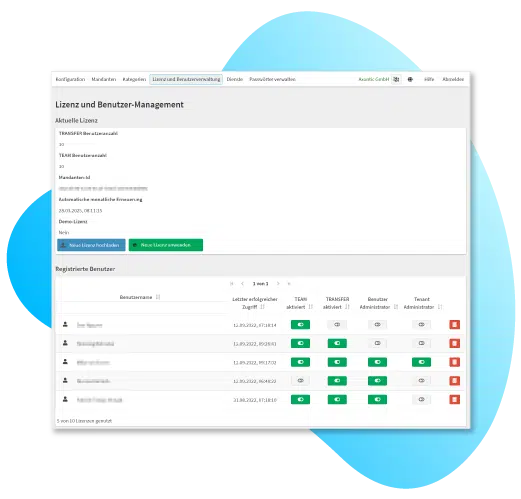 14-day free trial| No credit card required
Whether a request from a new lead in the sales inbox or an open support ticket in customer service: Assign emails in the group mailbox directly to the responsible persons and track the progress of the processing.
Processing status of emails
Assign emails and tasks the appropriate processing status. This way, you and your team always have an overview.
Commenting & depositing information
The comment function allows you to add additional information to an email or task. This way you can provide your colleagues with all the necessary information or notes directly in Microsoft Outlook.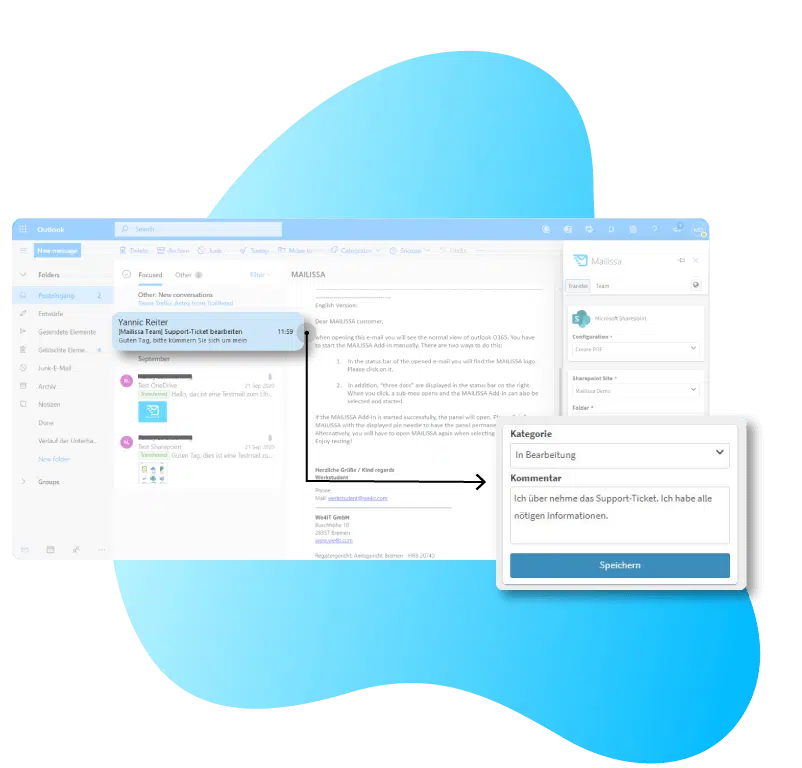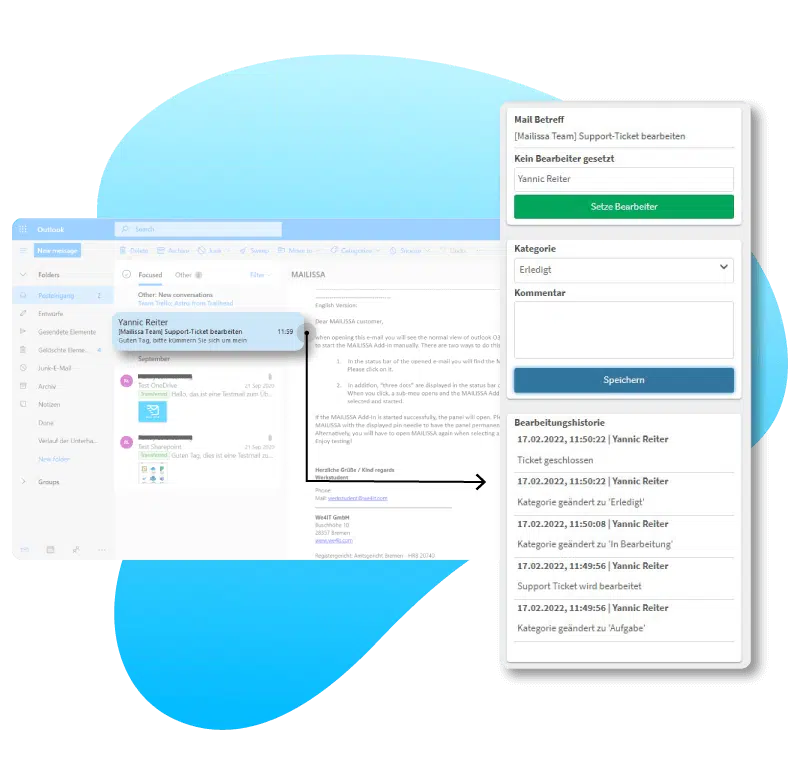 Thanks to the processing history, every team member is up to date when taking over the task. You can see who has already worked on the task and which steps have been carried out. All comments and further information are also displayed in the history.
It's easy to keep track of everything in your group mailbox with Mailissa Team. Filter and find information such as editing status, comments, responsible persons or categories in the hand turn.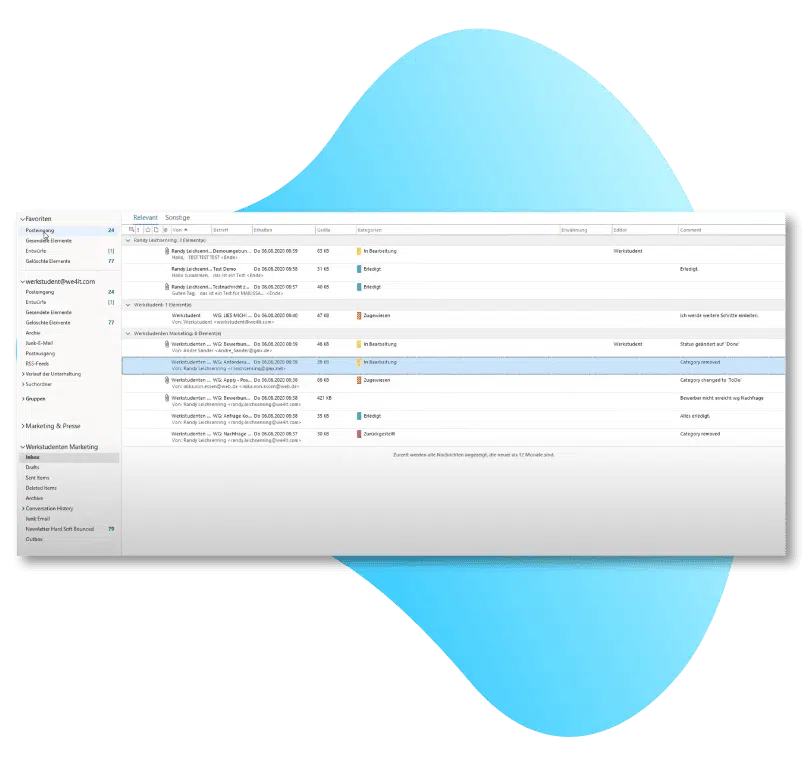 Bring teamwork to your collective mailboxes
14-day free trial| No credit card required